Leading energy solutions company Beon Energy Solutions (Beon) has launched its Innovate Reconciliation Action Plan to further expand its understanding and engagement with First Nations Australians.
This marks a significant milestone for Beon, which has been operating for more than five years delivering major renewable energy and infrastructure projects across Queensland, NSW, South Australia and Victoria.
Beon's General Manager Glen Thomson said the company had consistently focused on making a positive contribution in the communities and regions where it works.
"Over the past few years Beon has actively engaged Aboriginal and Torres Strait Islander communities in our training, employment and procurement programs on the large-scale solar farms we have built," Mr Thomson said.
"We have employed over 100 Aboriginal and Torres Strait Islander men and women on renewable generation projects across multiple states."
"We have also sought to educate our workers and managers on these projects about the Aboriginal and Torres Strait Islander history and culture of the country they have been working on."
"Beon is committed to the reconciliation process and we are demonstrating this by strengthening and formalising our approach through implementing out Innovate RAP."
Beon's Innovate RAP has the following goals:
"The rapid transition to renewable energy in Australia will bring huge economic opportunities for regional Australia," Mr Thomson said.
"As a leader in building and maintaining these important projects, Beon is committed to ensuring that Aboriginal and Torres Strait Islander women, men and businesses are given every opportunity to not only participate in, but to benefit from this transition."
Mr Thomson said he was pleased Beon had taken such an important step in the reconciliation process.
"We have a lot to do collectively to deepen our understanding and appreciation of Australia's First Nations Peoples.
"The implementation of our Innovate RAP is just one small part of this process and one small part of a national movement towards creating a more inclusive and richer Australia from which we all stand to benefit."
For more information or to view the RAP please click HERE.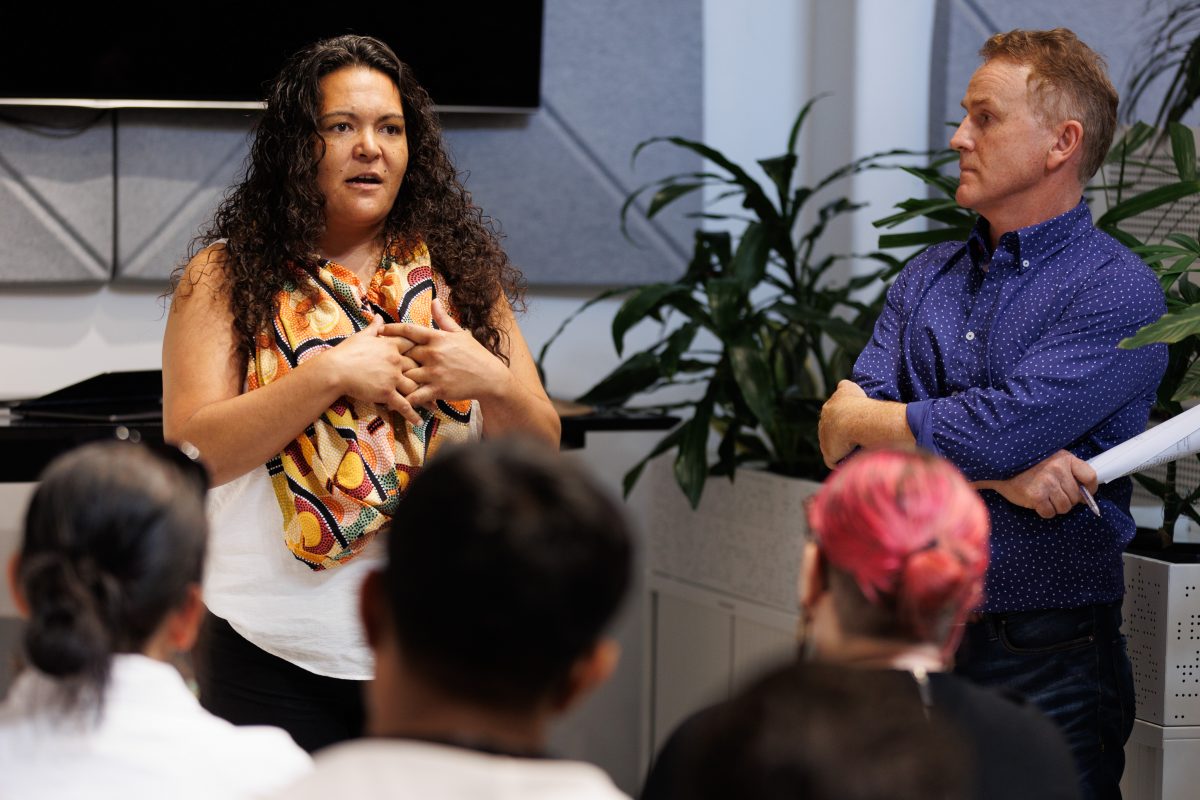 About Beon Energy Solutions
Beon Energy Solutions is a future-focused energy solutions business with a heritage in safety and reliability, and a commitment to become much more.
Beon is a leader in the deployment of large-scale renewable energy and infrastructure projects, with extensive expertise in design, construction and maintenance. This includes an enviable track record of partnering with clients to reduce costs and project timelines, managing project risk and complexity, leading to faster commissioning without compromising safety and quality.
We have a significant focus on deployment of renewable generation and supporting the delivery of Australia's energy transition. This experience includes the construction or connection of nearly 2 GW of renewable generation assets and the on-going operations & maintenance activities of numerous solar farms.
Beon's clients include some of the largest electricity utilities, infrastructure and renewable developers, commercial and industrial companies and transport network operators across Australia.
Beon means to become. It's a promise for customers and a sign of our commitment to become the leading energy solutions provider in Australia.
For more information, please visit: www.beon-es.com.au