A major milestone has been achieved during the construction of the Avonlie Solar Farm, with the 'Golden Rows' of solar panels now installed.
Beon Energy Solutions is constructing the project for Iberdrola Australia, a global leader in renewable energy projects, with construction activities about to ramp up over the coming weeks.
These first rows are known as the "golden rows" and they mark a significant point in the Project's schedule. These rows are effectively the standard against which all the other 5,000 plus rows will be constructed.  In total there will be over 450,000 solar panels installed.
Glen Thomson, General Manager of Beon Energy Solutions, said that "Despite some recent wet weather, we anticipate steady progress in construction from here on in.  All going well, construction of the project will be completed early 2023 and commissioned and generating power by mid-2023.".
At the peak of construction, the solar farm will require approximately 250 workers on site.
Glen Thomson outlined that, "Beon remains committed to the use of local workers and service providers in the construction of this project."
Beon have undertaken extensive engagement with the local community, including the Narrandera Aboriginal Community.  This has included assisting potential employees through the application process, obtaining white cards and other required documentation, and providing pre-employment training which has been delivered by Chandler Macleod.
Once operational, the Avonlie Solar Farm will supply up to 245 megawatts of renewable energy to the grid, enough to power more than 100,000 Australian homes with clean energy.
The project is located approximately 20km south of Narrandera.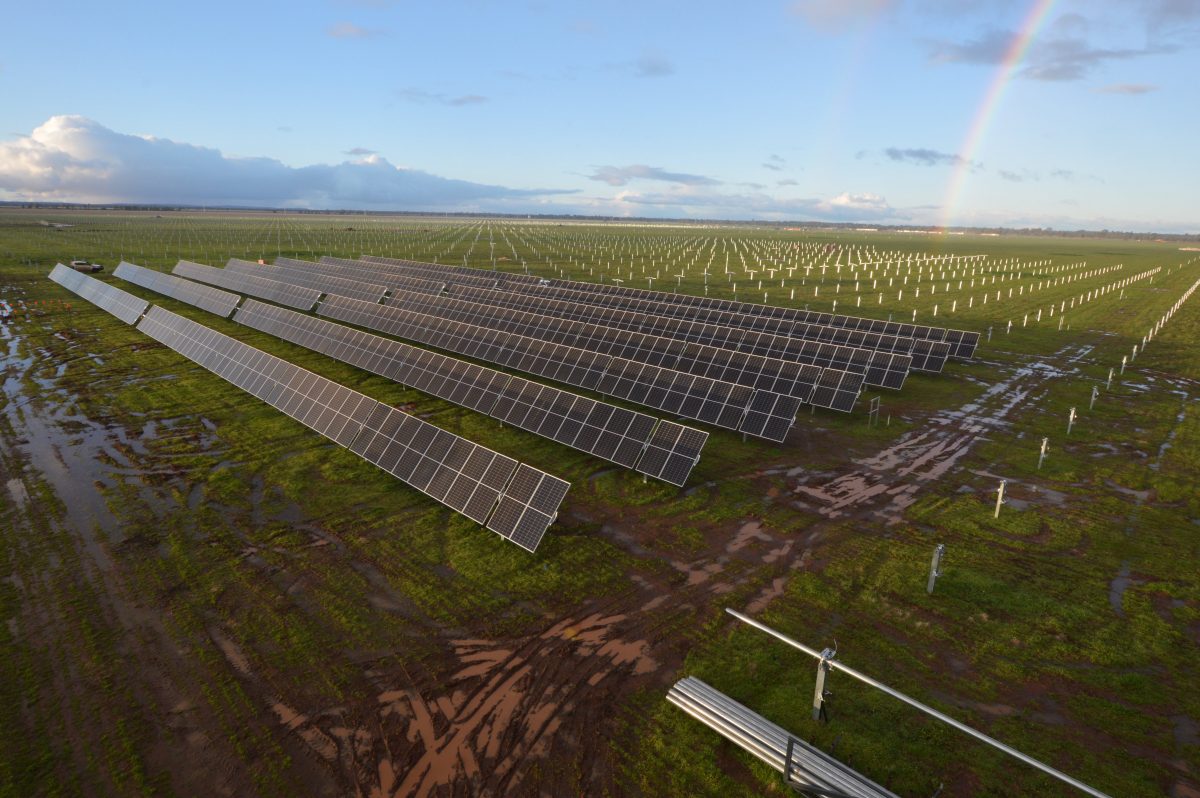 About Beon Energy Solutions
Beon Energy Solutions is a future-focused energy solutions business with a heritage in safety and reliability delivered through a dedicated team of energy experts that bring to projects a commitment to safety, performance and reliability as well as a desire to drive and embrace change.
Beon provides end-to-end solutions for our clients, including; asset ownership options, engineering, design, construction, project management and commissioning of electrical infrastructure, with a significant focus on deployment of renewable generation and supporting the delivery of Australia's energy transition.
Beon's experience includes services on more than $3b of Australian utility assets including; transmission and distribution infrastructure, the construction or connection of nearly 2 GW of renewable assets (utility scale and behind the meter) and more recently numerous solar farm operations & maintenance activities.
For more information, please visit: beon-es.com.au