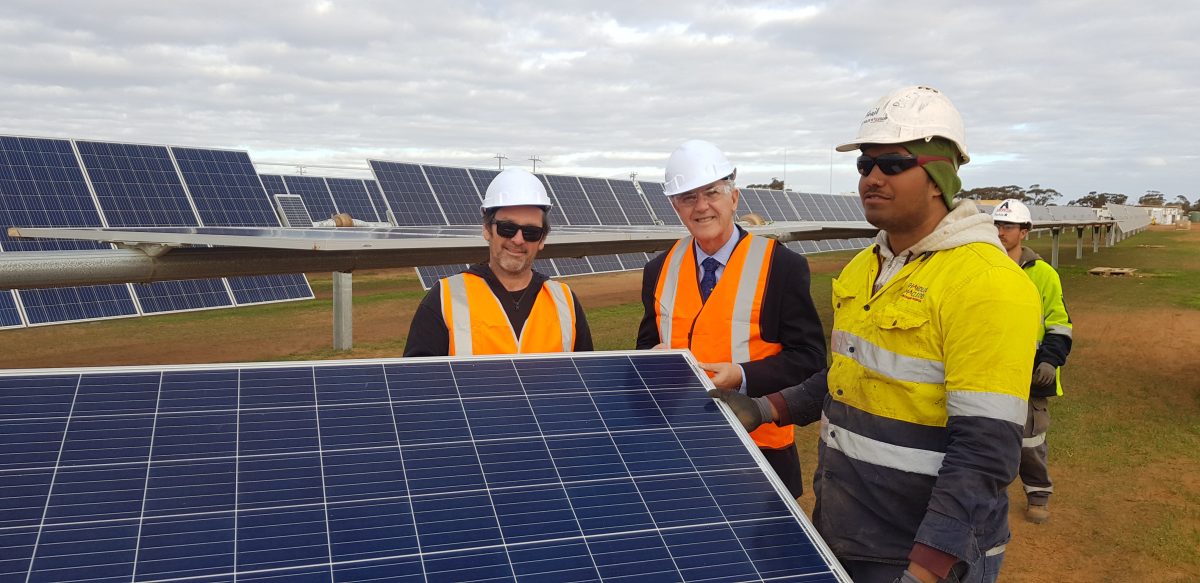 Twenty-three local electrical apprentices are among more than 200 people helping create the 112 MW Karadoc solar farm designed and constructed by Beon Energy Solutions (Beon).
Beon employs 212 people, most who live locally and come from diverse backgrounds and age groups.
To help support local employment opportunities, Beon teamed up with SuniTAFE to develop an industry-first solar traineeship. Under this traineeship, 25 participants have been studying a Certificate II in Electrotechnology (Career Start) at SuniTAFE and undertaking employment on the Karadoc Solar Farm. Fifteen of those trainees have since transitioned to electrical apprenticeships.
Of the 200 plus workers on site, 40 have been hired through a partnership with Jobs Victoria Employment Network (JVEN). This is being run by the Mildura Regional City Council Employment Program.
Beon's Stakeholder Engagement Manager Justin Coburn said the Karadoc Solar Farm was a great example of how partnerships between industry, training and government could benefit local communities and regional economies.
"The renewable energy sector has an important role to play in providing local employment opportunities that make a real difference to individuals and their families," Mr Coburn said.
We've welcomed 23 new apprentices including three women and our partnership with JVEN has meant that people who may have been facing barriers to employment have now been given an opportunity to get into the workforce."
Mr Coburn said the skills and knowledge being gained on site at Karadoc would be able to be used at other renewable energy project sites in the surrounding area and beyond.
"The Sunraysia region is one of Victoria's renewable energy hubs and this is creating job opportunities for people of all backgrounds and ages," he said.
"Beon are committed to supporting the regions we work in and that means ensuring local businesses and the people who live in these communities benefit from investments in renewable energy."